I really can't give the Federal Reserve or the Bureau of Engraving and Printing a hard time. The new $100 bill is an attractive and quite secure banknote. Without doubt, the most secured note produced, to date, by the United States.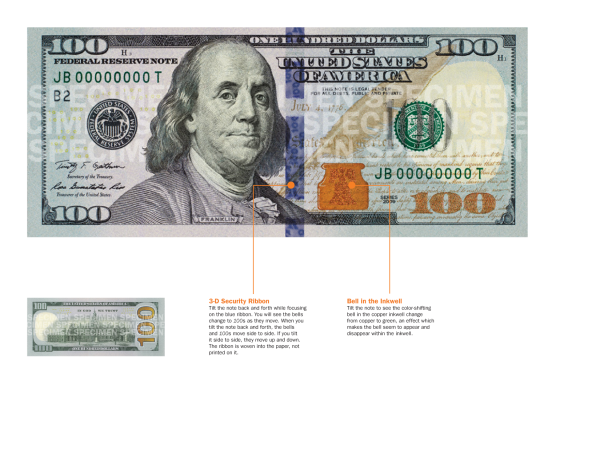 But, yesterday's announcement that the new $100 bill will be released into circulation on October 8, 2013 marks the second time that the Fed has scheduled the release of this newly designed note. The first date was back in early 2011.
With much fanfare, the newly designed note was introduced to the public in October 2010 in a major press event. However, between the date of the press event, and the date of the scheduled release of the new note, problems cropped-up in the production process.
1.1 Billion $100 bills were produced with a flaw - a "creased" surface associated with the new 3-D security ribbon, which allowed a portion of the face of the bill to left blank. This was no minor problem, either. The bills had to be carefully dissassembled, then recycled and printed again after the printing problem had been solved.
For users of the FraudFighter UV Detectors, there is nothing to worry about. You will not even need to change the reference strip on your machines. The New $100 continues to feature a red fluorescent stripe in the same location as the old notes. Only - this time, the stripe is MUCH easier to see. I have tested the new bills myself, and I promise you the difference is extreme.