Peru Supplies 1/3 of all Counterfeits in U.S.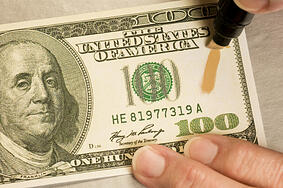 Last month Peruvian authorities, in conjunction with the U.S. Secret Service confiscated $2.3 million dollars in fake money that was destined to enter the U.S. These fake $50 and $100 dollar bills were hidden inside Peruvian souvenirs destined for the United States. The techniques used by these counterfeiters to smuggle the money into the U.S. are similar to those used by drug traffickers: hiding their contraband in unique places to avoid detection.

Authorities say that the Quispe Rodriguez crime family, headed by the notorious crime boss Joel Quispe Rodriguez, are the master minds behind this latest resurgence of counterfeiting. Nearly all of the major busts within Peru have come from San Juan de Lurigancho, Lima Peru's largest district and the home of some of the largest crime families.
Over the past dozen years, counterfeiting has been on the rise. In 2006 the Secret Service confiscated approximately $62 million in fake money. By 2009, that number had risen to a staggering $182 million. This constituted a 77% increase over the previous year. Authorities say that the majority of the fake money is coming from Peru and that about 1/3 of all counterfeit currency confiscated in the United States is from there.

Not only is the counterfeit currency having an effect on U.S. businesses, but many Latin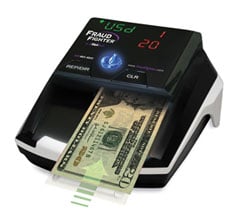 American countries are also affected. Ecuador, who uses the U.S. dollar as their national currency, estimates that 10% of all currency in circulation is fake. This total permeation of fake money coming from Peru led authorities, in 2010 to name Peru the "counterfeit cash capital of the world".

Part of the reason why Peruvian counterfeits are so hard to detect by the average person is because they use a technique called "washing". Washing is the process whereby the counterfeiter uses a real $1 or $5 dollar bill and "washes" it to remove the original ink. They then use sophisticated off-set printers to recreate the look and feel of real currency on their counterfeit $50 & $100 bills. Because the paper used is original U.S. currency paper, the average person will not be able to detect the forgery without carefully examining the bill for security measures that are printed with every U.S currency.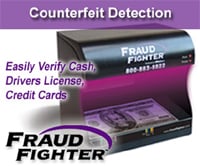 The incidence of counterfeiting is on the rise in the U.S. Merchants, banks and other businesses that rely on cash transactions would be well placed to have counterfeit money detection procedures and technology in place to prevent accepting counterfeit currency.

Knowing the overt security measures (those visible to the naked eye) is a good start. Having technology in place to detect the covert security measures will increase the chance that you will spot fake money before it is accepted by your front line cash handlers.