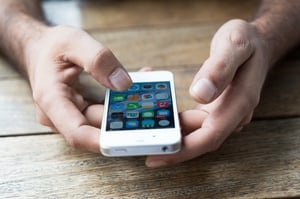 Millennials probably don't worry too much about identity theft or fraud -- but according to a study from the Federal Trade Commission, 20- to 29-year-olds actually report the most identity theft of any age bracket. Young people are the most vulnerable to these types of fraud, with Javelin identifying that college students are the most prone to identity theft, though they may not even realize it is happening to them.
So why is this generation -- one that has been dubbed the money-saving, debt-wary, and credit protective age group -- at such high risk of fraud? Millennials' actions actually put them at risk of bank fraud, whether they know it or not. Here are five ways that young people are putting themselves at risk - and ways to avoid bank fraud.
Sharing sensitive information: Despite being so in tune with technology, a surprising number of young people share sensitive information online. Fix: Do not share personal info on online forums.
Using debit instead of credit: While many young people fear using credit will lead to out-of-hand debt, using debit allows for fraudsters to immediately take your money. Fix: Switch to credit and/or check your bank statements often.
Banking online with public wi-fi: Logging on to check your bank account while on public wi-fi puts your account in a vulnerable position for bank fraud. Fix: Do not bank on public networks.
Making purchases on mobile: While m-commerce is on the rise, it also puts young people at risk. Fix: Be careful when shopping on mobile. Use your own wi-fi or even consider switching to your computer to make the final purchase.
Sharing everything with each other: While many are accustomed to sharing their passwords for streaming sites and other accounts, this puts them at risk. Fix: Be sure you trust those who you share passwords with.
Click here to read the full article from GOBankingRates for Huffington Post.