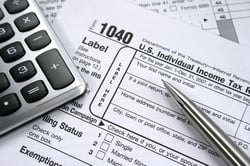 As the Internal Revenue Service continues to work to combat tax fraud this year, other federal agencies are also amping up efforts to rein in the issue. One epicenter of fraud is in southern Florida, both due to its proximity to Puerto Rico and the demographic of older residents. The Financial Crimes Enforcement Network (FinCEN) is working in Miami-Dade and Broward counties in south Florida to minimize fraud risk. The FinCEN has issued a "Geographic Targeting Order" requiring strong identity verification at check cashing companies. Any individual wanting to cash a federal income tax refund will have to show and verifiy their identity.
According to the Geographic Targeting Order, an individual wanting to cash a tax refund check will have to show id, provide a phone number, have his picture taken, and also give a copy of his thumbprint. The feds are hopeful that these increased measures will make it harder for fraudsters to cash stolen checks, while minimizing the burder on check cashing businesses.
Click here to read the full article by Kelly Phillips Erb for Forbes.