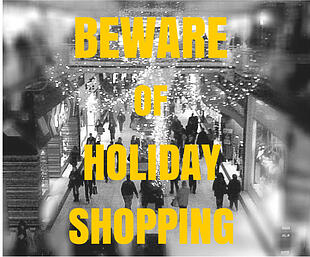 The busiest shopping day of the year is approaching, Black Friday. Businesses are expecting their highest volume of sales during this time of the year. Last year 92 million Americans were reported to have participated in highest grossing shopping day of the year. Even Greater numbers are anticipated in 2014, thanks to the steadily improving economy. We should expect, then, that among this larger number of shoppers, that there will be criminals seeking to exploit and take advantage of retailers during their busiest time of the year. The influx of customers on Black Friday makes businesses more susceptible to criminals because enormous crowds create the ideal environment for criminals to take advantage of retailers. Employees are often too busy dealing with customers to pay attention to every detail, which makes it easier for the criminals to use counterfeit money or stolen credit cards to make purchases.
According to the Chain Store Age (CSA), in comparison to the entire year, the highest percentage of credit card fraud- in which an unauthorized transaction is made- occurs during the month of November[AA1] . Criminals take advantage of using stolen credit cards and credit card information because employees may not have the time to verify credit card information, allowing the criminal to easily get away with the fraudulent transaction. Last year alone, fraudulent credit card transactions grew by 29%, amounting to 7.1 billion dollars in losses according to the Business Insider[AA2] . Transactions in which an unauthorized credit card was used physically in person had the highest occurrence on Black Friday. What the CSA refers to as Credit Card Present fraud (CP,) is credit card fraud in which a person makes an unauthorized charge with a forged or stolen credit card that they physically present during the transaction. The CSA found that unauthorized credit card transactions where the credit card was present during the transaction were at their highest during the month of November. The CSA defines online credit card fraud as Credit Card Not Present Fraud (CNP). CNP is credit card fraud in which the credit card does not need to be present during the transaction. The thief does not need to physically present the card at the time of purchase
More and more, people are opting to shop online on Black Friday and Cyber Monday. Last year about 2 billion dollars of sales on Black Friday came from online transactions (Business Insider). According to Adobe CMO, last year's online sales were up 26 percent from the previous year. As a result of the increase in online purchases on Black Friday, retailers have seen greater losses due to credit card fraud made by online purchasers[AA3] . This is because the online (CNP) transactions are far more susceptible to fraud. Last year, two-thirds of retailers reported an increase of fraudulent credit card transactions on Black Friday and Cyber Monday. Despite the rise of online transactions on Black Friday, Bill Martin, the founder of ShopperTrak, states that 90% of Black Friday shopping is still actually done in store.
What can we expect this year during Black Friday?
As Black Friday is nearing, we can be certain that fraudsters have adjusted their methods and are ready to strike again. Retail businesses should be prepared to prevent such thieves from targeting their business. In particular, grocery stores and hardware stores, which were the highest targeted retail businesses on Black Friday last year, should especially be prepared for such thieves. Electronics retailers, discount stores and computer and software retailers should also be prepared because last year they were the top targeted retailers for credit card fraud that occurred through online transactions. But any retailer who will be expecting a high volume of transactions, physically and virtually this upcoming Black Friday, should be prepared to intercept fraudulent credit card transactions.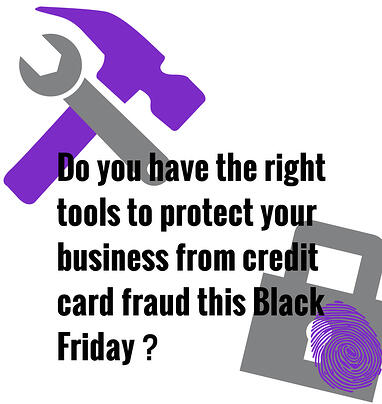 Customers have also reported that they will be opting to use cash this year instead of credit cards in order to avoid fraudulent credit card charges. 48% of customer said that they would be using cash instead of credit cards for their holiday purchases this year. Although this may decrease losses that are due to fraudulent credit card charges, it does not mean that retailers are not any less susceptible to losses. If more customers are opting to use cash for purchases, that means businesses are more susceptible to experience losses due to counterfeit currency. Business should be prepared with the right tools and practices, this season, to verify and authenticate currency.
Learn More About How to to Verify and Authenticate Currency click here
to verify and authenticate currency.