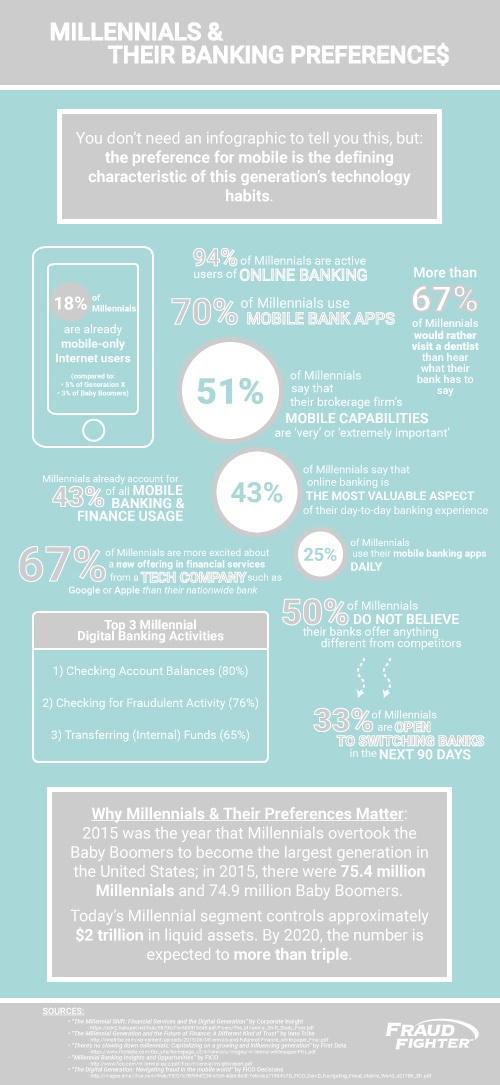 An estimated 9 million American identities are stolen each year – it's no wonder why identity theft is the #1 complaint amongst American consumers, according to the Federal Trade Commission (FTC).
Although dealing with identity theft and fraud is akin to addressing the elephant in the room – no one wants to do it – it is becoming increasingly important that businesses, particularly those in the banking industry, take the lead in providing fraud prevention solutions for their customers, lest they want to miss out on profiting from the biggest generation since the Baby Boomers: the Millennials.
Millennials, unlike previous generations, live and breathe technology. And this coupled with the fact that rampant rates of identity theft and fraud have left American consumers – no matter which generation they're from – fearing identity theft the most whenever they're online, means that preventing and addressing security concerns needs to be a priority when attempting to attract this upcoming technology-dependent generation as customers.
Topics: fraud prevention, fraud, millennials, mobile, mobile fraud prevention